Aqua Fresh shares THE solution for campers and caravaners who want clean, safe and great tasting water no matter where you are on the road.
Are you about to hit the open road? When travelling, especially to remote places in Australia, the accessibility of clean, safe drinking water is not always guaranteed.
There's an easy solution to make sure you always have quality drinking water, and it's not purchasing large cases of plastic water bottles (that can be heavy and difficult to store).
The solution: powerful and compact LED 12V or 24V (240V*) ultraviolet water steriliser systems.
These systems use powerful beams of LED ultraviolet light to neutralise 99% of all pathogens potentially found in untreated water, including bacteria, protozoa, viruses, cryptosporidium, cyclosporine, e. coli, and algal spores.
These systems are not only compact making them a practical solution for travelling but also use energy-saving LED lamps which can sterilise over 1 million litres of water before the unit needs to be replaced.
The lamp produces low levels of heat and can be turned on and off frequently without impacting performance. LEDs contain no mercury, making them safe for use in a wide variety of applications.
Each system also comes with a digital counter, so you know when your LED lights are no longer effective.
What happens if I choose to not filter my water?
Besides drinking contaminated or untreated water, exposing your body to bacteria, pesticides, protozoa, viruses, cryptosporidium, cyclosporine, rust and sediment – there are serious risks of developing algae in the pipes.
After travelling around for a while, algae can develop in the pipes and water tank of your caravan or RV, which can be dangerous to your health.
Contact with algae-affected water can cause skin irritation, mild respiratory effects and hayfever-like symptoms. Ingesting toxins can cause gastroenteritis symptoms, such as vomiting, diarrhoea, fever and headaches.
*Each system comes boxed with mounting screws and a 240V adapter for home use.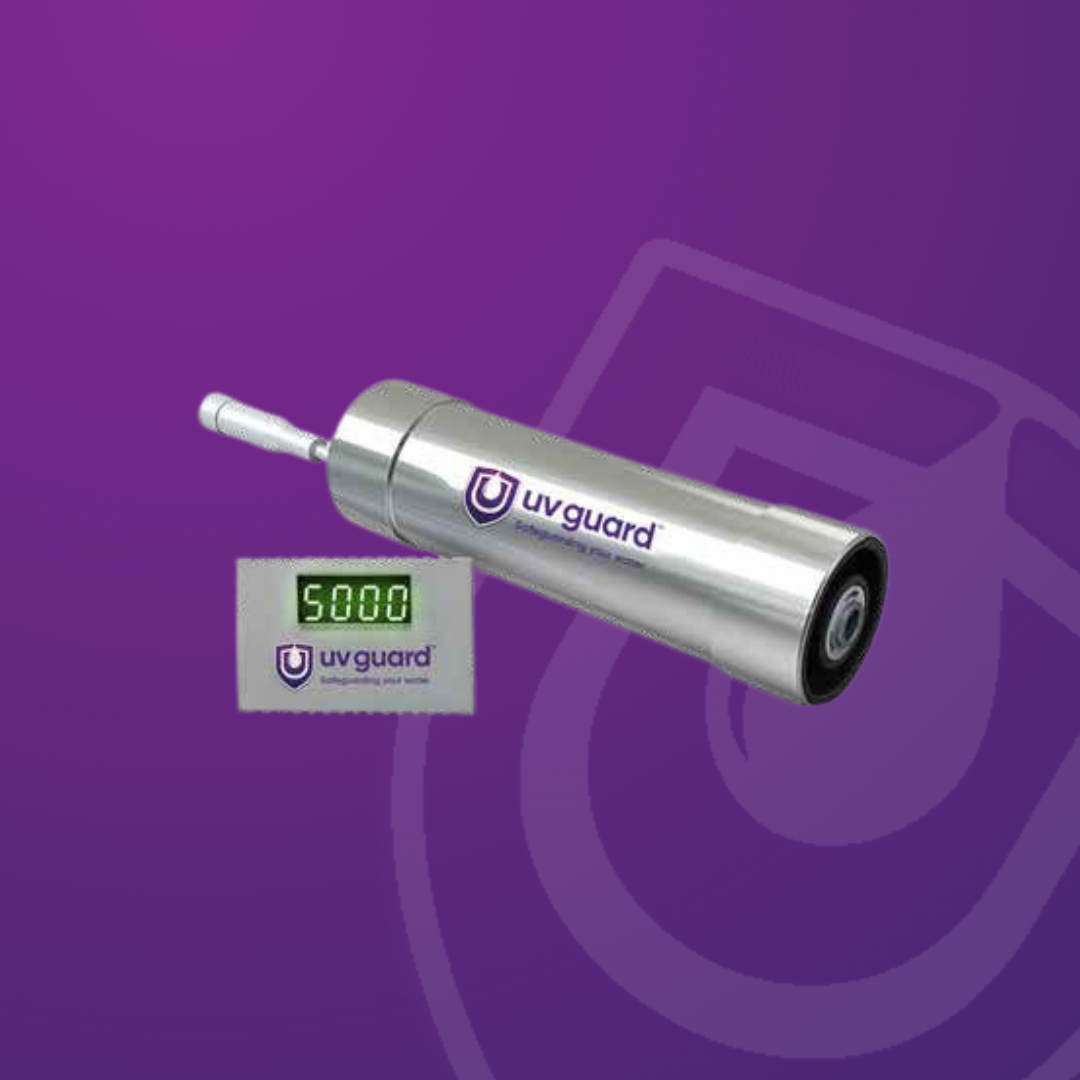 Innovative chemical-free UV water disinfection systems utilising LED technology. UV Guard's LED Series UV disinfection system is a cost effective option for those seeking a more environmentally friendly UV disinfection solution. Ideal for under sink installations and connection to a dedicated drinking water tap, the LED-Home Series will provide over 1 million litres of safe drinking water.
Check this product in our online shop.
Don't run the risk. Purchase a UV Water Steriliser System.
The convenience of having fresh, filtered drinking water on the road means you can relax and enjoy your adventure at every stop – without the risk of getting sick from drinking contaminated or unsafe water.
For pricing information, please call 07 3355 1591 or fill out our enquiry form here.