Are you renting? Aqua Fresh shares affordable and approved water treatment solutions for your rental property.
Are you currently renting? If the answer is yes, you may not want to invest in an undersink water filter, especially if you plan on moving again soon.
We get a lot of enquires from renting customers wanting to fix the quality of their water but are worried about the amount of money they are spending on a short term property or even whether it will in some way break the terms of their rental agreement.
Here's our solution: A Benchtop Water Filtration System.
Benchtop Water Filtration Systems are an easy, compact and effective solution for rental properties, dorm rooms, FIFO accommodations, granny flats and more. The simple DIY installation requires no plumbing and is compatible with most taps.
The Benefits:
Compact, convenient and economical.
No plumbing is required so the filter can fit into any kitchen environment.
Great entry-level water filter for your basic chemical, dirt and bacterial removal.
Low-maintenance and can be set up yourself in minutes.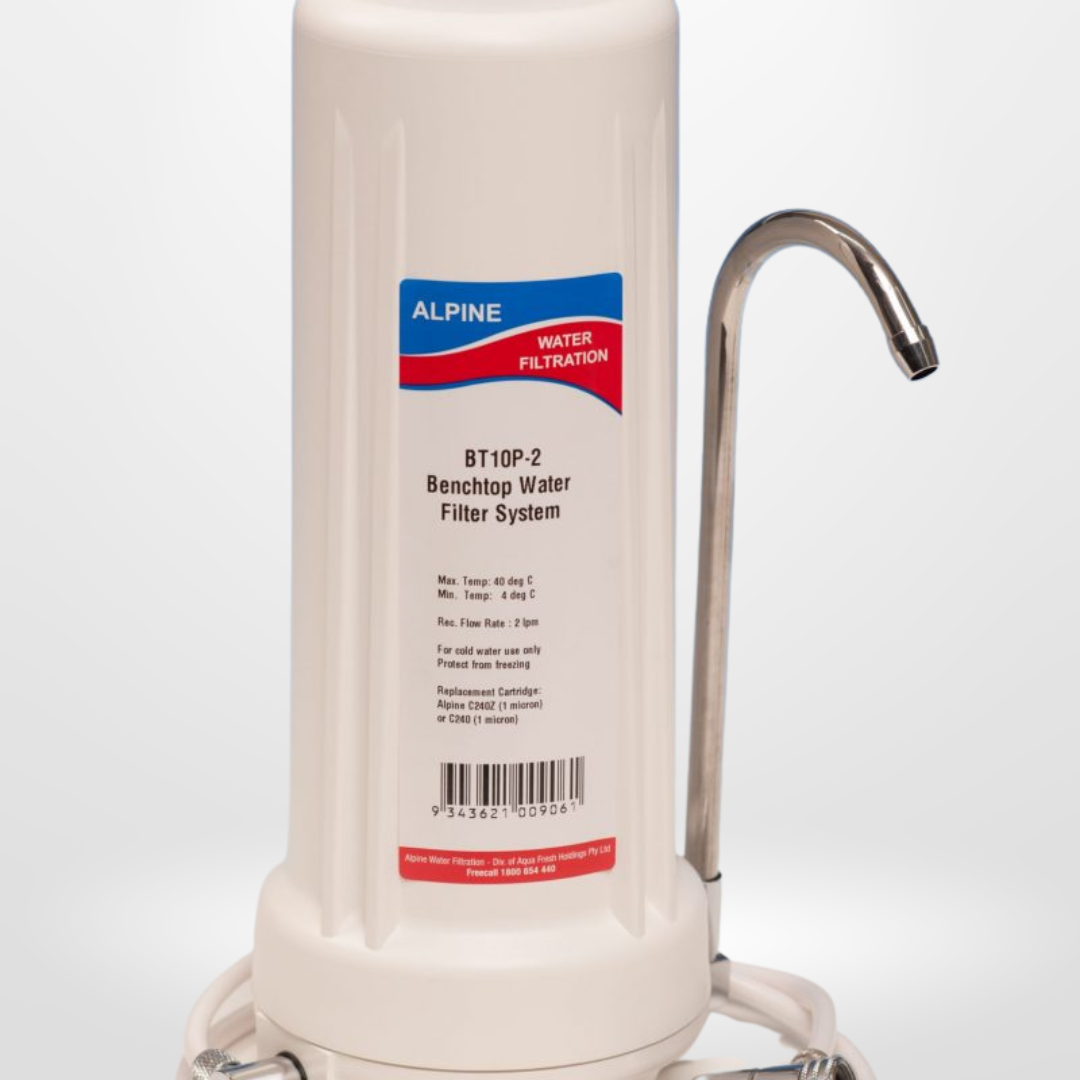 Reduces chemicals, cysts, bacteria, sediment, tastes, and odours
Fitted with a stylish chrome metal diverter valve
Easy to install and requires no plumbing
Connects to the end of most kitchen faucets that have an aerator
This benchtop water filter unit is portable and ideal for use in rental properties.
Check this product in our online shop.
Ensure safe and clean drinking water with a water filter system.
Protect yourself with clean water. Get a water filter system for healthier water, a healthier environment and a healthier bank balance. For your water filter needs or for more information about the right system for you and your family, please don't hesitate to call us at Aqua Fresh on (07) 3355 1591 or send us your enquiries.